Core Faculty at University of Adelaide
The International Program in Addiction Studies is made up of members from the Virginia Commonwealth University as well as King's College London and Adelaide University, Australia.
Femke Buisman-Pijlman, UA Program Director
Femke Buisman-Pijlman works as a Senior Lecturer in the Discipline of Pharmacology at the University of Adelaide specialising in Addiction Studies. Femke obtained her MSc in Biology at and PhD degree in behavioural neuroscience in the Netherlands. Femke has been responsible for developing and co-ordinating the International Master of Science in Addiction Studies and is course coordinator for all the post-graduate courses in Alcohol and Drug Studies. She teaches in nearly all years of undergraduate and postgraduate programs on drugs and alcohol. She is a leader in online learning and has been awarded University and State prizes for her innovation in postgraduate teaching.

Femke's research focuses on understanding the neurobiological effects of early life on addiction using animal and human study designs. Her main focus is on understanding the role of the endogenous oxytocin system and immune system in susceptibility of addiction. Femke recently received the Executive Dean's Award for Excellence in Teaching from The University of Adelaide.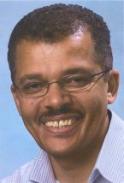 Abdallah Salem, UA Program Co-Director
Dr Abdallah Salem is the head of the Discipline of Pharmacology at The University of Adelaide. He has a leading role in Teaching in the Faculty of Health Sciences and the School of Medical Sciences. As an Associate Professor in Pharmacology, he coordinates and teaches pharmacology courses to students in the Bachelor of Health Sciences, Nursing, Dentistry and Medicine degrees. Dr Salem's research interests are focused on understanding the central mechanisms underlying the acute and chronic effects of drugs of abuse and dependence. He is currently investigating the neurotoxic effects of amphetamine derivatives such as methylenedioxy-methamphetamine (MDMA, 'ecstasy') and p-methoxyamphetamine (PMA).
Robert Ali, UA Program Course Coordinator
Assoc. Professor Robert Ali is a public health physician and specialist in addiction medicine who graduated from Adelaide Medical School. He is the Director of Community Based Treatment Interventions at the Drug & Alcohol Services South Australia, as well as the Director of a World Health Organization Collaborating Centre for Research into the Treatment of Drug and Alcohol Problems at the University of Adelaide. He is the Asia Pacific Editor for Drug and Alcohol Review and a member of Drug and Alcohol Dependence Editorial board. Robert is an executive member of the Australian National Council on Drugs, member of the Cochrane Alcohol and Drug Group editorial board and the WHO Expert Advisory Panel on Drug Dependence and Alcohol Problems.
He holds a number of university appointments, including visiting research fellow at the National Drug & Alcohol Research Centre at the University of New South Wales, Clinical Associate Professor in the Discipline of Pharmacology at Adelaide University and Senior Lecturer at the National Centre for Education and Training in Addictions at Flinders University.
Robert is the Coordinator for the World Health Organization WHO-ASSIST (Alcohol, Smoking and Substance Involvement Screening Test). His research interests include drug substitution therapies for opioid dependence and management of ATS dependence.
Linda Gowing, UA Program Course Coordinator
Linda Gowing is a Principal Research Officer at Drug and Alcohol Services South Australia, and an Associate Professor in the Discipline of Pharmacology at the University of Adelaide. Linda has an honours degree in clinical biochemistry, and a PhD in experimental pathology (looking at basic cellular changes associated with the development of malignancy). After 11 years in the Federal Department of Health, she moved to DASSA in 1998 to establish the Evidence-Based Practice Unit. Linda has substantial experience in the preparation of systematic reviews, including Cochrane reviews, and evidence-based guidelines. She is the primary author of five Cochrane reviews, four on approaches to the management of opioid withdrawal, and one on substitution treatment of opioid dependence for prevention of HIV. Dr Gowing has been a mentor for researchers in Thailand, China, USA and Australia, helping them to become familiar with the systematic review process and undertake their own Cochrane reviews on the treatment of alcohol and other drug use. She has also been involved in teaching medical and science students on the treatment of alcohol and other drug users, evidence-based practice and critical appraisal of research. The dissemination of the findings of systematic reviews in a form that promotes adoption of evidence-based practices is another area of interest. This is reflected in her involvement in the preparation of national guidelines on pharmacotherapies for opioid dependence, and several monographs relating to the treatment of alcohol and other drug users. Linda is an Assistant Editor for the journal Addiction, and a member of the editorial board for the Cochrane Drugs and Alcohol Group.