Core Faculty at King's College London
The International Program in Addiction Studies is made up of members from the Virginia Commonwealth University as well as King's College London and Adelaide University, Australia.
Kyle Dyer, KCL Program Director
Dr. Dyer migrated from Australia to the United Kingdom in June 2008. He is a psycho-pharmacologist who completed his PhD within the Department of Clinical & Experimental Pharmacology and the Department of Psychology at the University of Adelaide in 2000. From 2000-2008, he was a Senior Lecturer within the School of Medicine & Pharmacology at the University of Western Australia where he developed and managed a multidisciplinary research group comprising university and Government employed research staff and administrative assistants. This position involved joint status at the Drug & Alcohol Office (WA Department of Health) where he was responsible for the management of clinical research concerning the treatment of alcohol and other drug dependencies; the provision of workforce education and training; and supporting clinical practice and policy development via the provision of consultancy, Ministerial Briefings and patient treatment plans. From 1996-2000 he was a Lecturer in workforce development at the National Centre for Education & Training on Addiction (School of Medicine, Flinders University of South Australia).

Dr. Dyer has been conducting research into the nature and treatment of drug dependence, the efficacy of point-of-collection oral fluid drug tests, the relationship between drug concentration and psycho-behavioural and cognitive impairment, medical education and workforce development. Parallel research areas include the diagnosis and management of mental health problems and neuro-cognitive impairment among drug dependent individuals; the assessment and management of illicit drug withdrawal and dependence; and the relationship between acute and chronic drug use and cognitive functioning, including the areas of drugs and driving and drug impairment in the workplace. This research activity has been supported by numerous research grants, and Government and Industry sourced funding. He has published his work in high impact medical, psychological and pharmacological journals, and promoted his work at numerous conferences and through the media.

He has extensive experience in undergraduate and postgraduate education delivered through various modalities (e.g. didactic, small group, distance education), workforce development, curricula design and the development and marketing of postgraduate clinical degrees. He has been a guest lecturer at numerous universities in Australia and England, and is currently a Visiting Fellow in the School of Psychology, London South Bank University and External Examiner at the Institute of Psychiatry, Kings College London. He has received an Excellence in Teaching Award from the University of Western Australia and a National Australian Drug & Alcohol Award: Excellence in Treatment for establishing the East Perth Neuropsychology Clinic.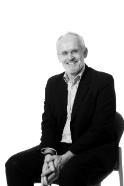 John Strang, KCL Program Co-Director
Professor Strang is one of the UK's leading experts in addiction. He is the Head of the Addictions Department at King's College London and Leader of the Addictions Clinical Academic Group of the Kings Health Partners AHSC (Academic Health Science Centre). Professor Strang has been a Consultant Psychiatrist in addictions treatment for over 30 years, mainly at the South London & Maudsley NHS Trust. He has had extensive experience as a Lead Clinician and Clinical Director, in charge of a wide range of treatments in community and residential settings.
Professor Strang's area of particular clinical expertise is heroin and cocaine addiction. His current research interests include: setting up supervised injecting clinics for managing entrenched heroin addicts who cannot otherwise be engaged in treatment; the investigation of new approaches to preventing drug-overdose deaths, involving drug users and family members; developing a UK evidence base for contingency management in addiction treatment; and incentive-based interventions to improve treatments to reduce drug use and associated harms.
Prof Strang has over 400 papers published. He is one of only six Addiction Research scientists outside North America who is listed in isihighlycited.com. For a full publications listing, please refer to: www.highlycited.com.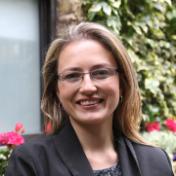 Anna Williams, KCL Course Coordinator
Dr Anna Williams is a researcher and lecturer in addiction sciences at King's College London. She is the Programme leader of the International Master of Science in Addiction Studies (IPAS) and an expert in distance learning. Dr Williams graduated as a psychologist in Brazil, where she also completed her MSc in Psychiatry under the supervision of Prof. Pechansky. Her research in Brazil focused on the development of psychosocial interventions and assessing HIV risk exposure among crack-cocaine users living in shantytowns. She has a PhD in Addiction Science which she completed at the Institute of Psychiatry, Psychology & Neuroscience under the supervision of Prof. Strang and Prof. Marsden. Her PhD project focused on delivering a harm reduction intervention to reduce mortality among heroin users. The intervention, tested through a multisite RCT, was the distribution of naloxone for service users and their family members. This intervention has been endorsed by the WHO and her PhD work has been published in high impact scientific journals. She has also offered support to the establishment of a number of take-home naloxone programmes in the United Kingdom. Dr Williams is also an expert in developing valid and reliable measures, having developed two scales during her PhD (Opioid Overdose Knowledge and Attitudes Scales). More recently Dr. Williams has acted as an external consulted for the World Health Organisation (on overdose management and on the updated of the mhGAP) and also for the United Nations Office for Drug and Crime (looking at the link between HIV and stimulant drugs). Dr Williams maintains international collaborations with universities in Brazil and the United States. She is also a reviewer for several main journals in the Addictions field. She is currently involved in research in the area of drug-related deaths, teaching and training activities via distance learning.